2018 Annual Litigation and Appellate Summits
Presented by California Lawyers Association
About the Event

Join the Litigation Section for its Litigation Summit. The Summit will have everything you want in a one-day program designed just for trial lawyers. Top-notch panels will update you on new developments; Trial Lawyer Hall of Fame members will demonstrate key trial skills; general counsel will tell you what they really want from their lawyers, and a panel of federal and state judges will tell you what you need to know to be more effective in the courtroom. Luncheon will feature a discussion with Supreme Court Justice Mariano-Florentino Cuéllar.

The Appellate Summit will provide updates and insights into the latest developments in appellate practice by jurists and experts from across the state. Luncheon will feature a discussion with Supreme Court Justice Mariano-Florentino Cuéllar.

Credit

Earn 7.0 hours of MCLE credit. Includes 7.0 hours of Legal Specialization Credit in Appellate Law (Appellate Summit only)

Date / Time

Friday, October 5, 2018

Location

Hyatt Embarcadero
5 Embarcadero
San Francisco, CA 94111
---
JAMS Featured Speakers
Speaker

Topic

Hon. Jamie Jacobs-May (Ret.)

Mater Mediators- Effective Techniques and Strategies to Maximize Settlement in Mediation
Friday, October 5, 2018 | 3:15 PM - 4:15 PM Pacific

Seasoned mediators will share tips and strategies for effective negotiation, initial offers, settlement psychology, managing client expectations, principles of persuasion, and maximizing chances of a successful resolution in mediation.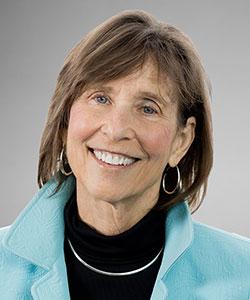 Business/Commercial
Class Action & Mass Tort
Construction
Construction Defect
Education Law
Employment
Estates/Probate/Trust
Intellectual Property
Personal Injury/Torts
Professional Liability
Real Property