23rd Annual Consumer Financial Services Institute
Presented by Practicing Law Institute
About the Event

The Consumer Financial Protection Bureau (CFPB) recently celebrated its sixth anniversary and is undergoing a metamorphosis under Acting Director, Mick Mulvaney. At the same time, some federal and state regulators and attorneys general are ramping up their activity and threatening to fill any void if the successor to CFPB Director Cordray is less aggressive in pursuing enforcement. Also, the volume of private litigation, including class actions, remains high.

2018 will mark the 23rd year of this exceptional program. This year, we will focus on a broad array of recent regulatory, enforcement and litigation issues relating to mortgages; auto finance; credit, debit and prepaid cards; marketplace lending and Fintech; deposit accounts; student loans; and other products and services. We will also focus on new developments pertaining to fair lending, and the TCPA, FDCPA, FCRA, Military Lending Act and SCRA. Join us and our esteemed faculty for an insightful review of this dynamic area of legal practice.

Credit

CA CLE Credits: Total Credits: 11.75, Ethics: 1.00, General: 10.75 *For more credit information specific to this program, go to the PLI website and choose your jurisdiction(s)

Date / Time

June 25 - 26, 2018

Location

Practicing Law Institute - California Center
685 Market Street
San Francisco, CA 94105
Learn More & Register Now
---
JAMS Featured Speakers
Speaker

Topic

Hon. Richard Kramer (Ret.)

Ethical Issues Unique to Consumer Space
Tuesday, June 26, 2018 | 3:30pm PT

The panel will discuss the impact of In re Payment Card Interchange Fee on litigating and settling class actions, ethical issues in joint defense agreements, ethical issues in the use of social media by lawyers and/or clients, and ethical pitfalls in the settlement context; a mediator's perspective.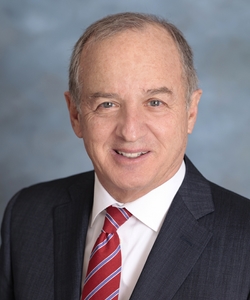 Business/Commercial
Class Action/Mass Tort
Construction Defect
Employment
Environmental
Financial Markets
Insurance
International & Cross-Border
Real Estate & Real Property