23rd National Forum on Asbestos Claims & Litigation
Presented by American Conference Institute
About the Event

As an asbestos litigation stakeholder, you simply cannot afford to miss this prestigious yearly event. ACI's 23rd National Forum on Asbestos Claims & Litigation is the only event in this space in which law, science, and medicine intersect. This forum provides practitioners with the clarity and certainty they need to face the industry's most pressing challenges. Attend this conference and learn from prestigious jurists with some of the busiest asbestos dockets in the country, in-house counsel and claims professionals who handle asbestos claims, and medical professionals whose field of work and studies in talc, meso genes, and newer theories of exposure will help unravel difficult medical theories which have advanced in the industry.

Credit

CLE Credit Provided

Date / Time

May 21 - 23, 2018
8:00 AM - 5:00 PM CST

Location

Wyndham Grand Chicago Riverfront
71 E Upper Wacker Dr
Chicago, IL 60601
---
JAMS Featured Speakers
Speaker

Topic

Hon. Robert B. Freedman (Ret.)

The View From The Bench: The Judges Speak on the Evolving Landscape of Asbestos Litigation
Tuesday, May 22, 2018 | 8:15 AM CST

In this session, experienced judges will explore the evolving landscape of asbestos litigation. They will provide insights on so-called "hellhole" jurisdictions and hotbed states to give practitioners an idea of where the next wave of litigation will surface. They will also explore common dilemmas with expert testimony, Daubert/Frye motions, and the resulting challenges. Attend this session and understand how asbestos litigation unravels in the courtroom – as well as how to correct this unravelling from the vantage point of experienced judges who handle these cases on a daily basis.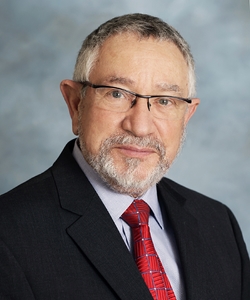 Arbitration
Business/Commercial
Class Action and Mass Tort
Construction
Employment
Governmental Public Agency
Insurance
Personal Injury Torts
Special Master Discovery Referee