9th Annual Corporate Counsel Conference & 23rd Annual Uvaldo Herrera Moot Court Competition
Presented By: Hispanic National Bar Association
About the Event

This signature event provides a unique setting for Corporate America and the HNBA to connect, offering opportunities for outside counsel to meet representatives from numerous Fortune 500 Companies. This year's conference will give hundreds of attorneys, judges, and law students a valuable and enjoyable three-day program featuring Continuing Legal Education (CLE) panels on cutting edge topics led by experts from across the country, a variety of workshops, and one of a kind networking opportunities. It is also going to be the most robust and forward-looking Conference to date!

The theme for this year's CCC is INNOVATE! and is all about "what's next" in the law and how to get our members ahead of the curve with respect to the trends, threats, and opportunities that are changing the face of the legal industry as we know it. The 2018 CCC will also feature a CLE track entitled, "The Art of Successful Lawyering," a series dedicated to providing our members with the knowledge and resources necessary to become happier, better, and ultimately more successful lawyers. See you in San Francisco!

Credit

CLE Credit Provided

Date / Time

March 15 - 18, 2018
8:00 AM - 6:00 PM PT

Location

Hilton San Francisco Union Square
333 O'Farrell St
San Francisco, CA 94102
Learn More About the Event & Register Now >>
---
JAMS Featured Speakers
Tamara Lopez, Esq.

The Art of Successful Lawyering Track- Panel #1
Friday, March 16, 2018 | 11:00 AM - 12:15 PM PT

Neurolaw is an interdisciplinary field that links the brain to law and also helps facilitates better understanding of human behavior through neuroscience achievements and research. Since the late 90s, this emerging field has led to more precise explanations for human behavior that can be used first to understand and improve ourselves in our leadership roles as well as to also comprehend the functioning of the brain in decision-making and the practice of law. This presentation will provide a brief introduction to neurolaw and the different areas that can benefit lawyers both in their personal lives and in their professions.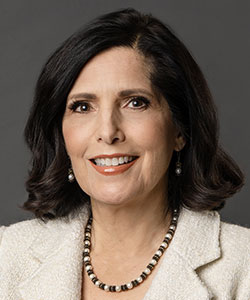 Business/Commercial
Employment
Estates/Probate/Trusts
Family Law
Governmental/Public Agency
Personal Injury/Torts
Real Property