Advanced Patent Litigation: Maximizing Returns and protecting Core Technologies - Intellectual Property and Technology CLE Event
Presented by Robins Kaplan LLP
About the Event

The cost and complexity of patent litigation can be daunting and prevent enforcement of valuable IP or vigorous defense against assertions that threaten crucial technologies. This CLE will offer ways to optimize value by crystallizing the most complex issues into concrete advice, guided by the precision of trial focus.

Credit

This course is approved for 3.0 Standard CLE credits in the state of California.

Date / Time

Wednesday, October 3, 2018
8:00 AM - 1:15 PM PST

Location

Santa Clara Convention Center
5001 Great America Pkwy
Santa Clara, CA 95054
Learn More & Register Now
---
JAMS Featured Speakers
Speaker

Topic

Hon. James Ware (Ret.)

Managing Patent Litigation
Wednesday, October 3, 2018 | 11:15 AM - 12:15 PM PST

Managing a patent litigation case can be like trying to steer a runaway train. Learn how to effectively manage a patent case from our panel of seasoned veterans of the patent litigation wars as well the eminent wisdom of a view from the bench. Topics will include effective use of early neutral evaluation and alternative dispute resolution.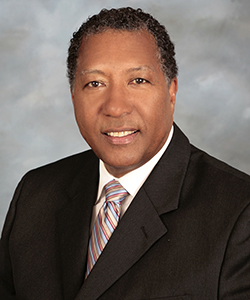 Business/Commercial
Civil Rights
Class Action/Mass Tort
Construction
Cybersecurity & Privacy
Employment
Environmental
Federal Judge
Higher Education & Title IX
Insurance
Intellectual Property
International & Cross-Border
Life Sciences
Personal Injury
Professional Liability
Securities
Special Master/Discovery Referee