AIDA Reinsurance and Insurance Arbitration Society U.S. 2018 Fall Conference
Presented by AIDA Reinsurance and Insurance Arbitration Society, ARIAS•U.S.
About the Event

The Fall Conference will include a wide variety of substantive topics derived, as in years past, from proposals solicited directly from the ARIAS membership. The response was gratifying. By a wide margin we received far more proposals—twenty-two in all—for general session or break-out group presentations than could possibly be accommodated. The proposals were uniformly thoughtful, relevant and well-conceived, making the selection process both difficult and highly productive. After much debate, and with the invaluable assistance of our MCI partners Sara Meier and Lauren Harley, we settled upon a member-driven agenda which will cover an array of subjects ranging from a broad overview of legal and arbitral trends, market and legislative/regulatory developments to the always-welcome "Nuts and Bolts" practice seminars. As always, we will include an ethics session. We hope that you will find this year's agenda to be stimulating, informative and, of course, enjoyable.

Date / Time

November 7 - 9, 2018

Wednesday, November 7, 2018
12:00 PM – 5:00 PM ET

Thursday, November 8, 2018
7:00 AM – 7:30 PM ET

Friday, November 9, 2018
7:30 AM – 12:20 PM ET

Location

New York Marriott at the Brooklyn Bridge
333 Adams St.
Brooklyn, NY 11201
Learn More & Register Now
---
JAMS Featured Speakers
Speaker

Topic

Steve R. Gilford, Esq.

Lawrence W. Pollack, Esq.

GENERAL SESSION: Expanding ARIAS•U.S. to Policyholder and Direct Insurer Disputes: Delivering the Best Arbitrators and Mediators for ALL Insurance Disputes
Thursday, November 8, 2018 | 10:40 AM – 11:30 AM ET

Leading policyholder and insurer litigators as well as ARIAS•U.S.-certified arbitrators with backgrounds from both the policyholder and insurer sides will present (1) a report on the status of ongoing ARIAS•U.S. / Policyholder counsel efforts to bring policyholder-insurer disputes to ARIAS•U.S., (2) meeting the challenge to ARIAS•U.S. in expanding, training and promoting its pool of certified arbitrators and mediators for policyholder-insurer disputes that both sides can confidently accept, and (3) exploring the expansion of ARIAS•U.S. to direct insurer disputes. Envisioning an expanded ARIAS•U.S. that resolves all insurance disputes.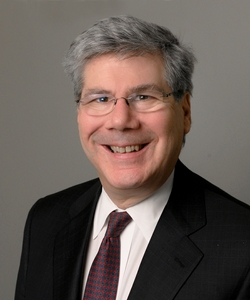 Antitrust
Business/Commercial
Entertainment and Sports
Health Care
Insurance
International & Cross-Border
Maritime/Admiralty
Professional Liability