California Lawyer's Employment Law Forum
Presented by California Lawyer/Daily Journal
About the Event

This full day conference will showcase the expertise and experience of leading practitioners in the ever widening topic of Employment Law.

Date / Time

Wednesday, July 18, 2018

Registration & Breakfast
8:00 AM – 9:00 AM

Program
9:00 AM – 4:50 PM

Networking
5:00 PM

Location

Millennium Biltmore
506 South Grand Avenue
Los Angeles, CA 90071
---
JAMS Featured Speakers
Speaker

Topic

Elliot K. Gordon, Esq.

Internal Investigations
Wednesday, July 18, 2018 | 10:00 AM – 11:00 AM PST

Handled with expertise or poorly, internal investigations of discrimination, harassment and other workplace complaints can make or break a potential plaintiff's case. The seasoned practitioners on this panel will explain what it takes to conduct a compliant, defensible investigation, how and where plaintiff's counsel will seek to discredit the investigation and any pro-employer findings, how employers can best manage findings in the complaining employee's favor, recent developments around investigations, how to tap insurance carrier money to fund investigations, and other issues of concern to employers, employees and their counsel.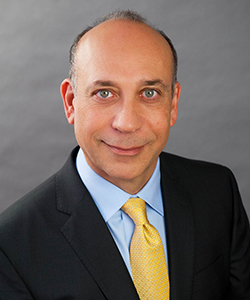 Business Commercial
Class Action and Mass Tort
Cybersecurity & Privacy
Employment
Health Care
Insurance