CLM 2018 Annual Conference
Presented By: Claims and Litigation Management (CLM)
About the Event

The CLM Annual Conference is the premier annual event for professionals in the claims and litigation management industries. The Conference is a tremendous mix of interactive educational sessions and fun networking events. Participants can select from more than 80 collaborative educational sessions focused on all facets of the industry. Premier Panels feature some of the top minds in the industry.

Date / Time

March 14 - 16, 2018

Location

Marriott Marquis Houston
1777 Walker Street
Houston, TX 77010
Learn More About the Event & Register Now >>
---
JAMS Featured Speakers
Stacy La Scala, Esq.
Out of the Frying Pan, Into the Fire: When Reconstruction Goes Wrong Following a Property Loss Claim and How to Prevent Future Perils Through Mediation and Claim Resolution
Thursday, March 15, 2018 | 2:00 PM – 3:00 PM CST

Catastrophic events trigger an immediate high volume of property loss and business interruption claims. One key part of responding to these types of losses is the reconstruction and remediation efforts required for the impacted structures. Is it just easier to tear down and start all over? Will reconstruction just create more problems and additional future claims? How can you settle and resolve claims that are complex and often involve issues of subsequent claims of defects and deficiencies in the remediation efforts? This panel will focus its discussion on how to get these complex property loss claims resolved through communication tools, appraisal, and ADR.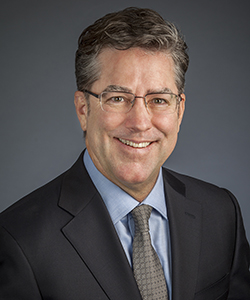 Business/Commercial
Construction
Construction Defect
Engineering and Construction
Higher Education & Title IX
Insurance
Professional Liability
Surety