Federal Judges Association 9th Quadrennial Conference
Presented by Federal Judges Association
About the Event

The Quadrennial program celebrates the 150th Anniversary of the Fourteenth Amendment with panel discussions on the role of the judiciary post Brown v. Board of Education and the modern day approaches to civil right issues. The FJA will hot remarks by Associate Justice Ruth Bader Ginsburg and her biographers. Additional programs include panels on the independence of the judiciary.

Date / Time

May 6 - 8, 2018

Location

Washington Georgetown Marriott
1221 22nd Street NW
Washington, D.C.
JAMS Featured Speakers
Speaker

Topic

Daniel Garrie

Cybersecurity and its Functions within the Law
Tuesday, May 8, 2018

The panel will feature an esteemed group of speakers and will discuss the basics of cybersecurity, why judges may be especially at risk of cyber-attacks, and how to secure your courtroom.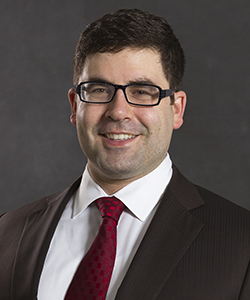 Arbitration
Banking
Bankruptcy Proficiency
Business/Commercial
Class Action and Mass Tort
Cybersecurity Data Breach
Employment
Health Care
Insurance
Intellectual Property
Securities
Smart Contracts & Blockchain
Privacy
Professional Liability