Practising Law Institute: Basic Negotiation Skills 2019
Presented by Practising Law Institute
About the Event

Negotiation is part of any lawyer's everyday life. You negotiate with colleagues, clients, and staff about an array of issues, ranging from simple project deadlines to complex contractual language. This program is designed to help you gain confidence in every negotiation you conduct. The panelists represent academicians, sole practitioners, and members of leading local law firms.

Credit

CA Total Credits 6.25 (Ethics 1.0, General 5.25), please see PLI website for U.S. MCLE States credit information

Date / Time

Wednesday, January 9, 2018
9:00 AM – 5:00 PM PST

Location

San Francisco Seminar Location
PLI California Center
685 Market Street
San Francisco, CA 94105
Learn More & Register Now
---
JAMS Featured Speakers
Speaker

Topic

Shirish Gupta, Esq.

Considering Alternatives to Trial: Alternative Dispute Resolutions and Mediations
Wednesday, January 9, 2018 | 4:00 PM - 5:00 PM PST

In the 21st century, counsel needs to competently advise clients on ADR option. In this program, the panelists explore the various ADR options available through court programs and private providers, including mediation, ENE, arbitration and private jury trials. In addition, they'll provide strategies on preparing for a mediation, as well as managing client expectations.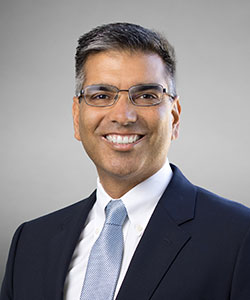 Antitrust Competition Law
Banking
Business Commercial
Construction Defect
Employment
Entertainment and Sports
Financial Markets
Franchise Distribution Law
Health Care
Higher Education & Title IX
Insurance
Intellectual Property
International & Cross-Border
Professional Liability
Securities
Special Master Discovery Referee