13th Annual ABA Section of Labor and Employment Law Conference
Presented by American Bar Association (ABA) Section of Labor and Employment Law
About the Event

The Conference Planning Committee, comprised of extraordinary Section members representing all affiliations, has worked tirelessly during the past year to make this the preeminent labor and employment law conference. We are excited to bring together speakers from private practice and government agencies for robust panels and dialogues. During the Conference, you will have the opportunity to confer with top practitioners representing employees, employers, unions and government agencies, as well as neutrals, in-house counsel and academics.

Date / Time

November 6 – 9, 2019

Location

Hilton New Orleans Riverside
Two Poydras Street
New Orleans, LA 70130 USA
---
JAMS Featured Speakers
Speaker

Topic

Hon. Irma E. Gonzalez (Ret.)

Crafting Winning Opening Statements and Closing Arguments for a Judge or Arbitrator
Thursday, Nov 7, 2019 | 2:30 pm – 3:45 pm (CDT)

During the opening statements and closing arguments in a bench trial or arbitration, it is essentially the lawyer that is on trial. This panel will discuss the function and role of both opening statements and closing arguments and how they differ, including how to set the tone for trial or arbitration and how to develop a coherent theme that is ultimately knit together in the end. Panelists will provide tips on engaging a judge or arbitrator (as opposed to a jury) from the start and becoming likeable and trustworthy – two essential components for an effective trial lawyer.

Hon. Candace Cooper (Ret.)

How to Achieve Diversity and Inclusion in Arbitrator Selection
Saturday, Nov 9, 2019 | 2:30 pm – 3:45 pm (CDT)

Parties select arbitrators based upon a reputation for acceptability and fairness. However, parties have criticized the makeup of arbitration panels as being too white, too male and too old. Yet those same parties select "who they know" to hear and resolve disputes presented. The recruitment and advancement of women and persons of color to serve as arbitrators and mediators presents a vexing problem in the labor and employment ADR community. This panel will discuss the challenges and opportunities in developing more diverse rosters of arbitrators.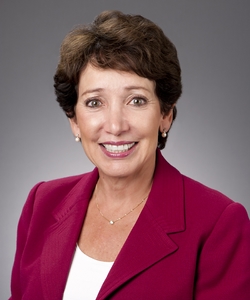 Business Commercial
Civil Rights
Class Action and Mass Tort
Employment
Environmental
Federal
Higher Education & Title IX
Intellectual Property
Maritime Admiralty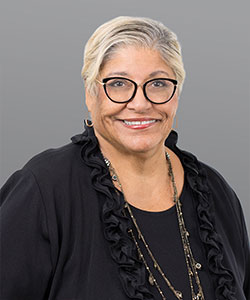 Appellate
Business Commercial
Construction Defect
Cybersecurity & Privacy
Employment
Entertainment and Sports
Environmental
Family Law
Health Care
Higher Education & Title IX
Insurance
Intellectual Property
Negligence
Professional Liability
Real Property