17th Annual Advanced Mediation and Advocacy Skills Institute
Presented by American Bar Association
Sponsored by JAMS
About the Event

This two-day interactive Institute features opportunities to learn from some of the leading mediators and advocates in North America by bringing you "into the room" via video. Advocates and mediators alike shouldn't miss this opportunity to learn what their constituents find works well, and not so well, in direct negotiations and mediated settlement discussions!

Date / Time

November 15 - 16, 2019

Location

South Texas College of Law Houston
1303 San Jacinto St.
Houston, TX 77002-7006
Learn More & Register Now
---
JAMS Featured Speakers
Speaker

Topic

Gary Birnberg
JAMS Mediator & Arbitrator

The Rise of International Mediation: the Singapore Convention
November 16, 2019 | 11:05 AM - 12:05 PM

Why has mediation been the lagging sidekick to arbitration in the world of international conflict resolution? We all know the myriad advantages that mediation has over arbitration; why is mediation not being embraced as enthusiastically as arbitration? This session will address this question through the lens of a potentially paradigm shifting event: the August 7th signing of UNCITRAL's "The Singapore Mediation Convention", on the Enforcement of International Settlement Agreements. This agreement provides an enforcement mechanism for mediated settlements similar to that promulgated in 1958 for arbitration awards. The arbitration agreement, known as the "New York Convention", shook the world, and put arbitration on the map, for having married the impartial dispute resolution methodology of arbitration (in distinction to litigation held in potentially biased local courts) with transnational enforcement mechanism. Will the Singapore convention put some extra vitamins in Robin's Wheaties, bringing him out of Batman's shadow to perhaps create a new co-equal or even superior superhero? Our panel will discuss the mechanics and potential impact of the Singapore Convention, just a short few months after its initial signing.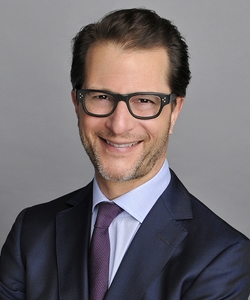 Aviation
Business Commercial
Class Action/Mass Tort
Construction
Financial Markets
Insurance
Intellectual Property
Employment
Energy & Utilities
Entertainment and Sports
International & Cross-Border
Life Sciences
Personal Injury Torts
Professional Liability
Real Property