ABA: 2019 Insurance Coverage Litigation Committee CLE Seminar
Presented by American Bar Association - Section of Litigation
About the Event

Learn about the very latest developments in insurance law from leading lawyers and insurance professionals at the 31st Annual Insurance Coverage Litigation Committee CLE Seminar. Join for cutting-edge and informative plenary, breakout, and roundtable programs; valuable networking sessions; and diverse outdoor activities that only Tucson can offer. This year's seminar will feature the same high-quality programming that has attracted insurance practitioners from all over the United States and other parts of the world for over 30 years.

Credit

This course is expected to qualify for 14.25 CLE credit hours including 2.16 ethics hours and 1.0 substance abuse and mental illness hour in 60-minute states and 17.1 CLE credit hours including 2.6 ethics hours and 1.2 substance abuse and mental illness hours in 50-minute states.

Date / Time

February 27 - March 2, 2019

Wednesday, February 27, 2019
3:30 PM - 7:30 PM PST

Thursday February 28, 2019
8:00 AM - 7:30 PM PST

Friday, March 1, 2019
6:30 AM - 10:00 PM PST

Saturday, March 2, 2019
6:30 PM - 5:30 PM PST

Location

Loews Ventana Canyon Resort
7000 N Resort Drive
Tucson, AZ 85750
---
JAMS Featured Speakers
Speaker(s)

Topic

Lisa Jaye

The Growing Trigger Dispute for Civil Rights Claims
Friday, March 1, 2019 | 11:55 AM -12:55 AM PST

The modern accessibility of DNA testing has led to an unprecedented rise in exonerations of the wrongfully-imprisoned and a surge in civil rights lawsuits against public officials and municipal entities. These lawsuits present complex indemnification issues, including trigger of coverage under liability policies. This program addresses the hotly litigated issues.

Barbara A. Reeves

Arbitration: Friend or Foe to the Insurance Coverage Litigator - and Their Client
Friday, March 1, 2019 | 11:55 AM -12:55 AM PST

Insurance coverage litigation is a delight. It is quick. It is efficient. Judges are fascinated and grasp the issues. Jurors pay rapt attention. Not true? Arbitration could be a better way. So why is there not more coverage arbitration? What are the downsides? What is needed? An interactive discussion to discover answers.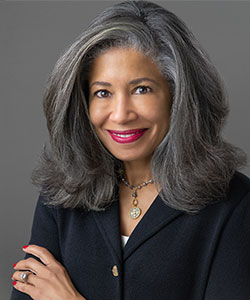 Appellate
Business & Commercial
Employment Law
Higher Education & Title IX
Intellectual Property
Personal Injury/Torts
Professional Liability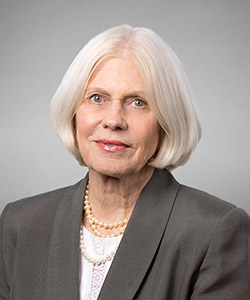 Antitrust
Business/Commercial
Cybersecurity & Privacy
Employment
Entertainment and Sports
Health Care
Higher Education & Title IX
Insurance
Intellectual Property
International & Cross-Border
Life Sciences
Real Property
Special Master Discovery Referee