ABA: 2019 Women in Litigation Joint CLE Conference
Presented by American Bar Association Section of Litigation
Sponsored by JAMS
About the Event

Join us for the 2019 Women in Litigation Joint CLE Conference as we commence the Section's year-long celebration of the 100th anniversary of the passage of the 19th Amendment, guaranteeing and protecting women's constitutional right to vote. The Conference will highlight women successfully leading in the courtroom, in the judiciary, and in the profession. Programs will focus on trial skills, insurance litigation, products liability litigation, and securities and financial litigation. Connect with nationally recognized litigators, renowned judges and mediators, corporate counsel, and industry representatives at a variety of networking events.

CLE Credit

CLE Credit Available

Date / Time

November 13 – 15, 2019

Wednesday, November 13, 2019
3:00 pm – 7:30 PM CT

Thursday, November 14, 2019
7:00 AM – 9:00 PM CT

Friday, November 15, 2019
6:30 AM – 4:30 PM CT

Location

Loews Chicago Hotel
455 N. Park Drive
Chicago, IL 60611
Learn More & Register Now
---
JAMS Featured Speakers
Speaker

Topic

Judge Gerry Soat Brown (Ret.)

You're Not in Kansas Anymore: What Litigators Need to Do Differently When Acting as Advocates in Arbitration
Friday, November 15, 2019 | 11:00 AM - 12:15 PM CT



Arbitration and litigation are both vehicles for dispute resolution. Unlike litigation, arbitration's stated objective is to resolve disputes not only in a manner that is just and fair but also efficient and economic. This changes things. These four active and former litigators will discuss how litigators should adapt for arbitration.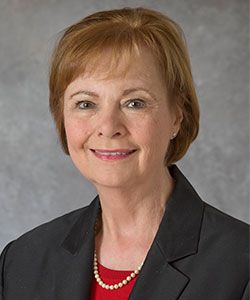 Business Commercial
Construction
Construction Defect
Engineering and Construction
Federal Law