CLA: 2019 Litigation and Appellate Summits
Presented by California Lawyers Association (CLA)
Sponsored by JAMS
About the Event

This is a two-track program (1. Litigation & 2. Appellate) – Two separate descriptions are provided below.

Litigation: The Summit will have everything you want in a one-day program designed just for trial lawyers. Top-notch panels will update you on new developments, Trial Lawyer Hall of Fame members will demonstrate key trial skills, general counsel will tell you what they really want from their lawyers and a panel of federal and state judges will tell you what you need to know to be more effective in the courtroom. Luncheon will feature a discussion with California Supreme Court Justice, Leondra Kruger.

Appellate: This Appellate Summit will provide updates and insights into the latest developments in appellate practice by jurists and experts from across the state. Luncheon will feature a discussion with California Supreme Court Justice, Leondra Kruger.

Credit

Litigation Summit: 8.25 Credits (includes 1 hour of Legal Ethics);
Appellate Summit: 6.25 Credits (Legal Specialization in Appellate Law)

Date / Time

Friday, September 20, 2019
7:30 AM – 7:00 PM Pacific

Location

JW Marriott Los Angeles L.A. Live
900 W. Olympic Blvd.,
Los Angeles 90015
Learn More & Register Now
---
JAMS Featured Speakers
Speaker

Topic

Hon. Jay C. Gandhi (Ret.)

High Stakes Litigation in California Courts
Friday, September 20, 2019 | 2:00 PM – 3:00 PM

Effective management of big cases is often the key to victory. Learn from our panelists about how best to manage high stakes litigation in federal and state courts. Get tips on effective pre-trial motions, effective management of discovery, and effective trial advocacy in major cases.

Hon. Ignazio J. Ruvolo (Ret.)

Anti-SLAAP Update: Keeping Up Is No Easy Task
Friday, September 20, 2019 | 4:15 PM - 5:15 PM

Learn about the latest developments in anti-SLAAP law, with a focus on California Supreme Court decisions and selected Court of Appeal opinions issued within the last 12 to 15 months.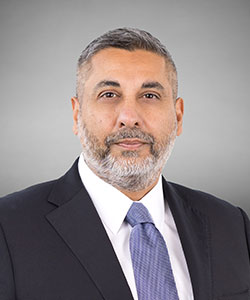 Antitrust Competition Law
Business/Commercial
Civil Rights
Class Action and Mass Tort
Cybersecurity & Privacy
Employment Law
Entertainment and Sports
Environmental Law
Federal
Health Care
Insurance
Intellectual Property
Life Sciences
Personal Injury Torts
Product Liability
Professional Liability
Real Estate & Real Property
Securities