iLaw2019: The ILS Global Forum on International Law
Presented by International Law Section of the Florida Bar
About the Event

iLaw 2019, the annual flagship conference of the International Section of the Florida Bar, is scheduled for February 22, 2019 at the JW Marriot Marquis in Miami. iLaw2019 will contain three simultaneous tracks, each with four sessions throughout the day: (1) the international arbitration track, (2) the litigation track, and (3) the business transactions track. The Conference promises to attract close to 200 US and international practitioners for a day of networking and CLE programming, including plenary and lunch session programming on trending topics such as artificial intelligence and cybercrime in the legal profession.

Moderator

Laura Reich, Reich Rodriguez, P.A., Miami, Florida

Speakers

Harout Samra, DLA Piper LLP (US), Miami, Florida
Prof. Joan Stearns Johnsen, University of Florida Levin College of Law, Gainesville, Florida
Ambassador David Huebner, JAMS, Los Angeles, California
Jenelle E. La Chuisa, Groelle & Salmon, P.A., Miami, Florida

Credit

iLaw Conference (Live)
Maximum CLE Credit: 8.5 hours
General: 8.5 hours Ethics: 1.0 hours
Technology: 1.0 hours

CERTIFICATION PROGRAM
Maximum Certification Credit: 8.5 hours
International Law: 8.5 hours
International litigation and Arbitration: 8.5 hours
Tax: 1.0 hours

Date / Time

Friday, February 22, 2019
8:00 AM – 5:00 PM ET

Location

JW Marriott Marquis
255 Biscayne Boulevard Way
Miami, Florida 33131
Learn More & Register Now
---
JAMS Featured Speakers
Speakers

Topic

Amb. (Ret.) David Huebner, C.Arb

Making Effective Use of Foreign Law Experts: Demonstration and Discussion
Friday, February 22, 2019 | 11:15 AM - 12:15 PM ET

The application of foreign law in US courts presents unique challenges for advocates and judges. Foreign law experts can provide necessary assistance to identify issues governed by foreign law and then educating the court on the application of that foreign law. Panelists will discuss best practices in various legal fields, how to handle competing foreign legal expert opinions, and some of the hurdles that may arise when working with foreign law experts who come from a civil law backgrounds. Practical advice will be offered.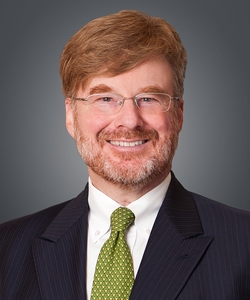 Business/Commercial
Construction
Cybersecurity & Privacy
Energy/Utility
Entertainment & Sports
Health Care
Intellectual Property
International & Cross-Border
Life Sciences
Telecommunications