Institute for Corporate Counsel
Presented by USC Gould School of Law
About the Event

The Institute provides a venue for our panelists and participants to better understand Los Angeles' evolving business environment, as well as best practices and changes in the law which can impact business operations. The Institute provides current information, legal guidelines, and practical advice which can be immediately put into practice in an in-house legal department or law firm. The Institute provides meaningful opportunities to interact with in-house counsel, including a luncheon, networking refreshment breaks and hosted cocktail reception.

Date / Time

Wednesday, December 4, 2019
8:00AM – 7:15PM

Location

The California Club
538 Flower St.
Los Angeles, CA 90071
Learn More & Register Now
---
JAMS Featured Speakers
Speaker

Topic

Hon. Jay Gandhi (Ret.)

Wage and Hour Class Actions: Can Over 5,000 New Filings Each Year in California Be Telling Us Something?
Wednesday, December 4, 2019 | 11:35AM – 12:35PM

Learn from this expert panel as they look at the continuing torrent of wage/hour class actions with settlements ranging in excess of $5,000,000 – including recent updates in the law, preventive measures employers should be considering, best practices during litigation, and settlement strategies. In addition, there will be a brief discussion of other recent developments, including the AB5 bill.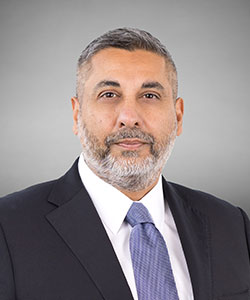 Antitrust Competition Law
Business/Commercial
Civil Rights
Class Action and Mass Tort
Cybersecurity & Privacy
Employment Law
Entertainment and Sports
Environmental Law
Federal
Health Care
Insurance
Intellectual Property
Life Sciences
Personal Injury Torts
Product Liability
Professional Liability
Real Estate & Real Property
Securities