Multiple Perspectives on International Arbitration
Presented by ATLAS – Atlanta International Arbitration Society and International Chamber of Commerce and Global Arbitration Review
About the Event

Join us for the Atlanta International Arbitration Society (AtlAS) Eighth Annual Conference taking place Sep. 8-10 at and near the Georgia State University College of Law in Atlanta. The theme for this year's conference is "Points of View - Whose Arbitration Is This Anyway?"

Date / Time

September 8 - 10, 2019

Location

Georgia State University College of Law
85 Park Place, NE
Atlanta, GA, USA

Knowles Conference Center,
Lower Lobby
Learn More & Register Now
---
JAMS Featured Speakers
Speaker

Topic

John Hinchey

The GAR Live Debate on construction – which blueprints are best?
Monday, September 9, 2019 | 11:30 AM – 12:45 PM ET

In a twist on the Oxford Union style, we discuss and debate the pros and cons of several motions seeking enforcement of contractual clauses excluding or limiting certain damages and claims, including provisions:

Prohibiting the recovery of consequential damages;
Imposing caps on damages;
Shortening periods for asserting claims.

First Annual AtlAS Forum
Tuesday, September 10, 2019 | 9:30 – 11:30 am ET

An interactive discussion regarding award writing in both domestic and international arbitrations and covering, among other matters:

How counsel can present their claims and defenses to will assist arbitrators in writing an efficient award.
How counsel and experts can present information pertaining to damages in a way that will assist arbitrators writing an award,
How, if at all, counsel misbehavior figures into award writing.
What arbitrators do when they find that information may have been overlooked in the presentation of evidence.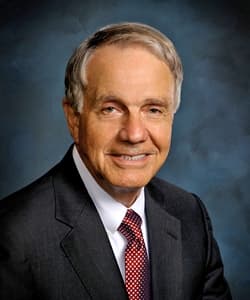 Construction
Energy/Utility
Engineering and Construction
International & Cross-Border
Surety