PLI: Class Action Litigation 2019
Presented by Practicing Law Institute (PLI)
About the Event

Class action lawsuits remain an integral and exciting part of high stakes litigation. The courts, including the Supreme Court, have taken notice. You will gain the tools and strategies you need to effectively litigate, mediate or settle these complex cases. Our outstanding faculty of plaintiffs', defense counsel, and academics will bring you up-to-date on important developments in class action litigation. You and your clients will benefit from this program whether your practice focuses on employment law, products liability, toxic tort, securities, antitrust, consumer fraud, or civil rights. The course also includes pragmatic tips on litigation strategies designed to improve your skills and your chances for success in the courtroom.

What You Will Learn

Supreme Court review and round-up
Explore new developments in CAFA and on the class action landscape
Pick up pretrial and courtroom tips and practices from top litigators
Learn what is involved in class administration: specifics you need to know

Special Features

Earn one hour of Ethics credit
Earn transitional Skills credit

Who Should Attend
This program will benefit outside attorneys who are prosecuting or defending class actions, as well as in-house counsel who want to gain a competitive edge in this fast-moving field.

Credit

CLE Credit Available

Date / Time

Tuesday, June 3, 2019
9:00 AM – 5:00 PM ET

Location

New Jersey Ins. of CLE
NJ Law Ctr 1 Constitution Sq
New Brunswick, NJ
Learn More & Register Now
---
JAMS Featured Speakers
Speaker

Topic

Hon. Carolyn E. Demarest (Ret.)

Settlement and Mediation of Class Action Litigation
Tuesday, June 3, 2019 | 11:30 AM - 1:00 PM ET



Using a hypothetical, the session will cover:

What to include in a mediation brief
Should you share your briefs with opposing counsel prior to mediation?
How to pace money negotiations
At what point do you give your final and best offer?
How to best use a mediator's proposal
What does a mediator look for in a brief?
What does a mediator see as road blocks to a successful mediation?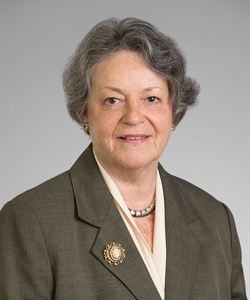 Business/Commercial
Class Action and Mass Tort
Employment
Environmental
Family Law
Health Care
Intellectual Property
Professional Liability
Real Property