Whether you are an experienced practitioner or new to the field of labor and employment law, the Symposium provides a full day of practical information and insight concerning recent developments, strategies, and current trends shaping this continually evolving practice area.
Featured JAMS Speaker
Hon. Jay C. Gandhi (Ret.)

The Private Attorneys General Act: Avoiding the Quicksand
Wednesday, March 11, 2020 | 3:00pm – 4:00pm
The landscape of PAGA litigation is ever-changing, and 2019 had no shortage of blockbuster court decisions. This panel—which includes a former judge who now mediates PAGA cases as well as plaintiff and defense counsel—will provide a critical update on the state of the law and address practical issues including PAGA notices and pleading, practical considerations in selecting and litigating in different venues, manageability, and settlement approval.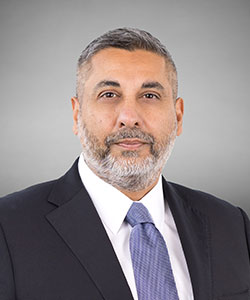 Antitrust Competition Law
Business/Commercial
Civil Rights
Class Action and Mass Tort
Cybersecurity & Privacy
Employment Law
Entertainment and Sports
Environmental Law
Federal
Health Care
Insurance
Intellectual Property
Life Sciences
Personal Injury Torts
Product Liability
Professional Liability
Real Estate & Real Property
Securities