About the Event

In the near future, cities will face growing social, climatic, economic and mobility challenges. To answer it, they must find allies. Could philanthropy be one of them?

The complexity of the issues addressed and the diversity of the partners involved necessarily call into question the existing modus operandi in philanthropy.

What changes should foundations make to help find exceptional responses to exceptional situations?
What new avenues can private, public and community foundations borrow?
What risks is philanthropic funding ready to support in the development of innovative, egalitarian and resilient communities?

The conversations will be inspired by two case studies:

At the international level, the Grand Bargain initiative set up in Detroit following the bankruptcy of the City in 2013, where a consortium of foundations committed to supporting the revitalization $ 370 million over 20 years in the city;
At the local level, the McConnell Foundation will share the learnings of an initiative undertaken in collaboration with the City of Montreal.

Date / Time

Monday, January 20, 2020
9:30 AM – 11:55 AM EST
7:00 PM – 9:00 PM EST

Location

Studio Théâtre des Grands Ballets
Édifice Wilder
1435 Rue de Bleury, Montréal, QC, Canada
---
JAMS Featured Speakers
Speaker

Topic

Gerald Rosen

Appetizer: Description of the Grand Bargain
February 11, 2020 | 1:40 PM – 2:40 PM PT

How did the idea behind the Grand Bargain emerge? What triggered it? Were you able to draw upon previous examples?

Can you briefly describe the "mechanics" around the GB? Give us some background:

Who were the stakeholders? (Did some people from the civic society participate in the discussions?) What governance structure did you put in place to manage the GB?
The GB asked for a new type of collaboration with the municipal government: what had to be created\changed to build the relationship? What were the stumbling blocks?
How did you manage to reconcile the missions and concerns of all the foundations? How has the GB changed the collaboration among Foundations active in Detroit?
How did you convince your boards to jump in? How did you convince the Foundations to increase the level of risk taking? Did the GB initiative impact your respective philanthropic actions, the staff, the partner organizations?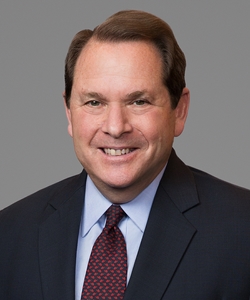 Bankruptcy
Business/Commercial
Civil Rights
Class Action/Mass Tort
Employment
Environmental Law
Federal Law
Insurance
Intellectual Property
International & Cross-Border
Real Estate
Securities
Special Master/Discovery Referee