Join
Shelby R. Grubbs, J.D., FCIArb
and other experienced arbitrators and counselors for a presententation of how-to's for hybrid and virtual arbitrations for success in the Virtual War Room!
The international arbitration community pivoted quickly to remote and virtual proceedings in response to the global pandemic--and commercial business clients liked what they saw regarding the possibilities of handling their disputes effectively, efficiently, and quickly in the virtual environment.
This seminar provides practical "how-tos" on handling various components of the dispute resolution process, and serves as a toolkit for those find themselves practicing in a hybrid or totally virtual environment.
Agenda:
Morning Session | 10:00 AM - 12:30 PM
Introduction | Mica Worthy - Cranfill Sumner LLP
Virtual mediation | Steve Dunn - Miles Mediation
Filing and Initiation of Virtual Arbitration | Chris Campbell, Baker Hughes | Marek Krasula - International Court of Arbitration
Selecting Your Arbitrator + Initial Conference with Arbitral Panel | Deborah Hylton - Hylton ADR Services
Lunch provided for in-person attendees
Afternoon Session | 1:30 - 4:00 PM
Information Exchange and Discovery issues in virtual world | Demian Betz - Wells Fargo | Russ Ferguson - Womble Bond Dickinson
The Virtual Hearing and Submissions | Shelby R. Grubbs, J.D., FCIArb - JAMS Atlanta, Grubbs ADR & USCIB Southeast Subcommittee
Concluding remarks | Hon. Chase Saunders
Social event to follow for those attending in person

Please note, registration is required for the event for security purposes and Zoom admission. Guests attending in-person must be vaccinated or have a negative COVID-19 test 72 hours prior to the event. Masks are also required while in common spaces. In person gathering limitations or mask requirements will be updated in accordance with CDC guidance and/or state and county mask ordinances.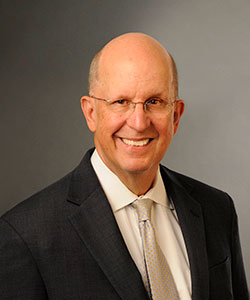 Business Commercial
Class Action and Mass Tort
Construction
Employment Law
Energy & Utilities
Insurance
Intellectual Property
International & Cross-Border
Maritime & Admiralty Law
Personal Injury Torts
Special Master Discovery Referee