2021 marks the twentieth anniversary of the September 11, 2001 terrorist attacks. In the two decades since then-President George W. Bush's vow to devote the "full resources" of the US intelligence and law enforcement community came to pass, much has changed. New alliances and global rivals. New technologies, policies, partnerships, and regulatory oversight. All to protect America's borders from enemies both foreign and domestic.
Yet, for all the progress made in securing the nation's borders, threats to U.S. sovereignty persist. Domestic extremism, as US Homeland Security Secretary Alejandro Mayorkas has explained, is now the country's "greatest threat," even as concerns over another global pandemic, more natural disasters, or "aggressive" military actions from China, Russia, and other rogue nation-states loom large. This conference offers an important look at contemporary American vigilance and operational preparedness. How and where is the nation bolstering the homeland security enterprise? What role can corporate America and the private sector play in advancing public safety and awareness? Why has social media—and by extension, our digital lives–become the "new frontier" of terrorism? Please join us as we explore these and other key questions within a lively and interactive conference setting.
Featured JAMS Speaker
Daniel B. Garrie, Esq.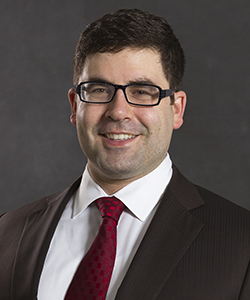 Banking
Bankruptcy Proficiency
Business/Commercial
Class Action and Mass Tort
Cybersecurity Data Breach
Employment
Health Care
Insurance
Intellectual Property
Securities
Smart Contracts & Blockchain
Privacy
Professional Liability