Join JAMS neutral,
Hiro N. Aragaki, Esq., FCIArb
, for the upcoming Peer Mediation Invitational presented by the Western Justice Center. Inspired by the late congressmember, John Lewis, this year's theme is "Getting into Good Trouble."
The invitational will be taking place over three days -
March 1, March 3, and March 5, 2021 from 3:00PM - 4:30PM (Pacific Time) on each day
. Students will have a chance to connect with other students and talk with social justice activists, judges and other community leaders about how the conflict resolution and restorative justice skills they've been learning can help advance causes they believe in and be a part of healing our nation.
JAMS featured speaker, Mr. Aragki, will be speaking on Monday, March 1, 2021.
Business & Commercial
Employment
Financial Markets
International & Cross-Border
Personal Injury/Torts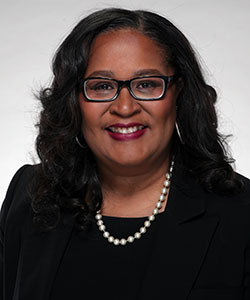 Business & Commercial
Construction
Construction Defect
Employment Law
Governmental/Public Agency
Higher Education & Title IX
Insurance
International & Cross-Border
Personal Injury/Torts
Securities