Join the Arkansas Law Review and the University of Arkansas School of Law for a fascinating symposium on Construction Law in the Legal Academy.


The construction industry represents one of the most important segments of the global economy. Construction law stands out as a complex area of practice both nationally and internationally, involving some of the most challenging transactions and disputes that lawyers handle. As many as 35,000 U.S. lawyers specialize in construction law. As several scholars have noted, however, legal academics largely ignore the industry. The Association of American Law Schools includes sections for nearly all legal specialties and interdisciplinary concentrations, but not construction law. Relatively few law schools equip students for a construction industry practice, and the gap between construction law in practice and in the academy grows wider.


The symposium will engage nationally and internationally recognized scholars, lawyers, and construction industry professionals in such industry topics as: climate change and sustainable development in the built environment; emerging technologies, collaborative structures, innovative risk management devices, and alternative dispute resolution processes for addressing legal issues; construction lien law; a comparative analysis of selected principles governing the construction industry's complex, interdependent relationships in the United States and in other common law countries; and the influence of economic analysis, relational contract, neoformalism, and other competing contract theories on the development of the law and the construction industry.
Featured JAMS Speaker:
Philip L. Bruner
,
JAMS Global Engineering and Construction Group Director; nationally and internationally recognized authority on construction law; and co-author of the leading treatise on U.S. construction law.
1:10 - 2:10 PM Keynote: "'Construction Law': Its Historical Origins and 20th Century Emergence as a Major Field of Modern American and International Legal Practice"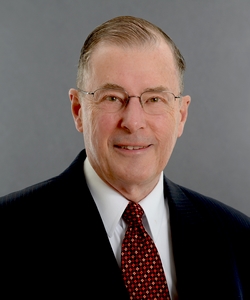 Construction
Energy Utility
Engineering and Construction
Governmental Public Agency
International & Cross-Border
Professional Liability
Surety