For nearly two decades, the SABA Annual Conference is the premier professional development and networking event for South Asian lawyers in North America. The conference will bring together attorneys from all corners of the South Asian bar and include days of activities ranging from professional and networking development, cultural engagement and celebration, to substantive legal programming - all set over a celebratory backdrop of food, entertainment, and social events with a unique South Asian flavor.
Proving Your Worth: Tips for Being a Better Negotiator for Your Clients and Yourself
Saturday, July 16 | 10:45 AM - 12:00 PM
Negotiation is a skill that anyone can learn and master. This is an interactive workshop where professional negotiators will guide participants in unlocking their inner negotiator. The premise that will be presented is a lateral hire employment matter. Participants will break out into groups and practice everyday negotiation skills. Come find your inner savvy, confident and effective negotiator!
Featured JAMS Speaker: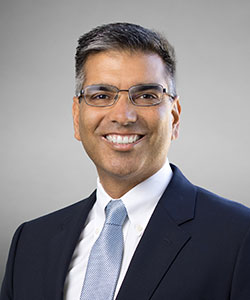 Antitrust Competition Law
Banking
Business Commercial
Construction Defect
Employment
Entertainment and Sports
Financial Markets
Franchise Distribution Law
Health Care
Higher Education & Title IX
Insurance
Intellectual Property
International & Cross-Border
Professional Liability
Securities
Special Master Discovery Referee