Women Influence & Power in Law (WIPL) offers an opportunity for unprecedented exchange with women in-house and outside counsel. This premier legal in-person event, gathers 600+ senior female in-house and outside counsel to share hard-won leadership guidance and insights on the future landscape of cybersecurity, mastering transactions, risk management, the future of litigation, crafting an ESG strategy, the ever-changing role of legal leaders and much more! JAMS is a Gold sponsor of this event.

Adversarial Negotiations in a Virtual Landscape
October 17, 2022 | 2:00 - 3:00 PM

Being an expert negotiator in adversarial settings begins with developing versatile negotiation techniques that can be adapted to fit any scenario. Over the past year, honing these skills has become even more critical as the landscape of the workforce has evolved. During this informative hour, discover what it takes to be a master negotiator in a virtual boardroom, and beyond. 

Featured JAMS Speaker: Kim M. Keenan, Esq.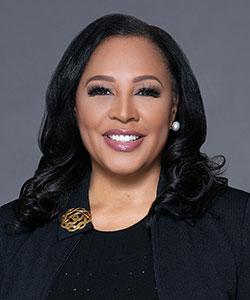 Business & Commercial
Civil Rights
Cybersecurity & Privacy
Employment Law
Entertainment & Sports
Higher Education & Title IX
Intellectual Property
Personal Injury/Torts
Pharmaceuticals/Mass Tort
Professional Liability
Real Estate & Real Property
Telecommunications