Overseeing your plan assets and making prudent decisions are two of the most important duties you face as a plan fiduciary. The Canadian Investment Institute is designed for advanced trustees and professionals who have a firm grasp of investment concepts and principles.
Each year the Canadian Investment Institute features global and Canadian economic updates that will help you keep current on recent activities and trends. Other sessions will help build your skills in portfolio oversight and provide timely information about the issues impacting the funds and participants you represent.
Featured JAMS Session:
Cryptocurrencies in Pensions: Is It Time to Consider It in Your Portfolios?
September 20, 2022 | 8:00 - 9:15 AM ET
Crypto has been getting a lot of attention in the media, but is it the right time for pension investors to get in on the action? This session looks at how pension plan sponsors can access this asset class, as well as the potential risks and benefits.
Featured Speakers: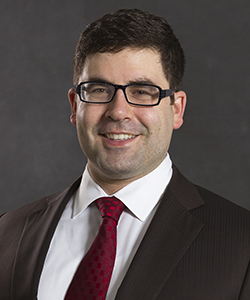 Banking
Bankruptcy Proficiency
Business/Commercial
Class Action and Mass Tort
Cybersecurity Data Breach
Employment
Health Care
Insurance
Intellectual Property
Securities
Smart Contracts & Blockchain
Privacy
Professional Liability