Please join us for Contra Costa County Bar Association's 28th Annual MCLE Spectacular for a full day of MCLE presentations.
Featured JAMS Sessions:
The Magic of Mediation
2:00 - 3:30 PM
1.5 hours General MCLE credit
Featured Speakers:
Mark LeHocky | ADR Services, Inc.
Nathan Scheg | Iron Horse Law Group
Commissioner Palvir Shoker | Department 50
Claudia Viera | Viera Mediation
This program will provide a look behind the curtain at the 'rabbits' that neutrals pull out of their hats to overcome pre-mediation reticence, in-session roadblocks, and ethical dilemmas to achieve resolutions that provide value to participants and lawyers. ADR practitioners, those practitioners who utilize them, and all with a curious mind will benefit from a look behind the curtain to see how various techniques can turn an impasse into a handshake making the seemingly impossible come to pass. The program will involve a moderated format with Q&A.
Become an Expert on Expert Witnesses
2:00 - 3:30 PM
1.5 hours General MCLE credit


Featured Speakers:
Hon. Barry Baskin (Ret.) | JAMS
Adam Carlson | Casper Meadows Schwartz & Cook
Jaime Herren | Holland & Knight
Todd Walburg | Bailey Blasser, LLP

The effective use of expert witnesses is an important aspect of effectively advocating for your clients. But questions seem to arise in every case: Should I get an expert? How do I find a good one? When should I get one? Should they prepare a report? How do I use best use them to maximize their impact in the case? How do I best use them at trial? How about adverse experts – how do I depose them or take them on at trial? Judge Baskin and Adam Carlson will walk you through how you answer all of these questions in the best interest or your client and your case.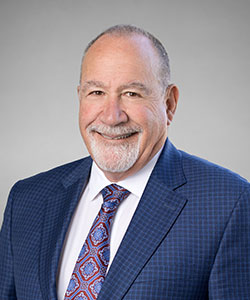 Business Commercial
Class Action and Mass Tort
Construction
Construction Defect
Employment
Entertainment and Sports
Estate Probate Trusts
Family Law
Intellectual Property
Personal Injury Torts
Real Property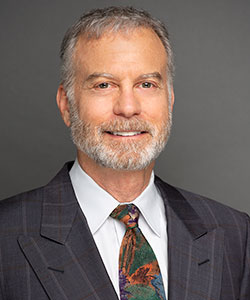 Business & Commercial
Employment Law
Entertainment & Sports
Estates/Probate/Trusts
Family Law
Higher Education & Title IX
Insurance
Intellectual Property
Personal Injury/Torts
Professional Liability