The program will describe what
Hon. Ben Davidian (Ret.)
believes is a looming crisis in alternative dispute resolution caused by huge civil case backlogs in many California counties. These backlogs are a direct consequence of the COVID-19 civil court closures over the last many months.
The program also presents important practice tips on how to prepare for a mediation and how to present your mediation case in its best possible light, including:
Alternatives to Trial
Finding a Mediator/Arbitrator
Pre-Mediation Briefs
Pre-Mediation Calls
Common Mediation Errors
Post-Mediation Calls
Hon. Ben Davidian (Ret.)
spent almost 7 years as Supervising Judge of the Sacramento County Civil Settlement Center where he personally performed thousands of voluntary and mandatory settlement conferences and oversaw thousands more performed by Pro Temp Judges.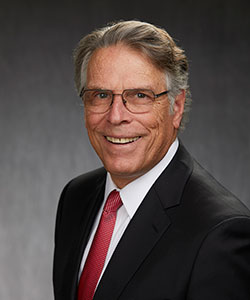 Business/Commercial
Construction Defect
Employment Law
Government/Public Agency
Health Care
Insurance
Personal Injury Torts
Professional Liability
Real Estate & Real Property