JAMS is a proud sponsor of the 2023 HNBA/VIA Annual Convention (AC2023). CLEs, plenary sessions, and evening receptions will take place September 6-8, 2023, at the Hilton Minneapolis. Join JAMS neutral Hon. Ariel E. Belen (Ret.) who will be speaking on the panel "A Tour Around the World: Academic, In-House and Judicial Views of Managing Complex Multi-Jurisdictional Disputes" on Friday, September 8th at 2:15 PM CT.
The Annual Convention attracts attorneys, judges, and law students from across the country, including public officials, business leaders, and General Counsels from many Fortune 100 and other corporations. Attendees take part in an engaging and comprehensive program that includes Continuing Legal Education (CLE Panels) on cutting edge topics with leading practitioners and national policy makers from across the country; networking events and workshops; exhibitors from prominent law firms, corporations, and government agencies; and a variety of social activities showcasing the best of what Minneapolis has to offer.
Featured Panel:
Friday, September 8, 2023 at 2:15 PM – 3:30 PM CT
A Tour Around the World: Academic, In-House and Judicial Views of Managing Complex Multi-Jurisdictional Disputes
While there has been a slowing in globalization during the past decade, international disputes remain a global affair. Complex international disputes pit law firms from different countries against each other, or bring them together against a common adversary. Lawyers across the globe have much they can learn from one another. This is especially true for lawyers from the United States and Latin America given their close economic ties. This panel of U.S. and foreign trained attorneys will discuss the challenges in managing multi-jurisdictional civil proceedings. Panelists will address the risks that U.S. nationals and companies might face when litigating in other jurisdictions and the tools at their disposal to manage such risks, such as anti-suit injunctions as well as arbitration and forum selection clauses. Panelists will also address the tools that foreign parties have to resist U.S. jurisdiction such as forum non conveniens motions. Finally, panelists will discuss the advantages of having foreign trained attorneys manage such proceedings in-house and of staffing foreign trained attorneys on such matters.
Moderator:
Ivana Kriznic, Head of Public Policy Canada, Latin America, Emerging Markets, Verizon, Washington, DC
Featured Speakers:
Ariel E. Belen (Ret.), Arbitrator & Mediator, JAMS, New York, NY
Michael A. Fernandez, Partner, Rivero Mestre, New York, NY

Pablo Fautsch, Partner, Von Wobeser y Sierra, Mexico City, MX

Carolina Núñez, Associate General Counsel, BayWa r.e. Americas, Irvine, CA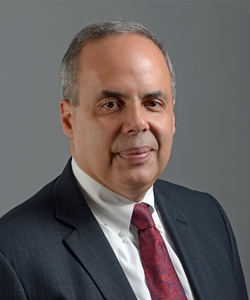 Administrative Law
Appellate
Business/Commercial
Construction
Employment
Entertainment and Sports
Estates/Probate/Trusts
Family Law
Franchise
Governmental Public Agency
Health Care
Insurance
International & Cross-Border
Personal Injury/Torts
Professional Liability
Real Property