Connecting the HNBA Familia with Corporate America, this signature event provides unique opportunities for outside counsel to meet representatives from numerous Fortune 500 companies. The 2023 Corporate Counsel Conference will offer three days of learning and connecting as part of a robust and forward-looking program on cutting edge topics led by leading practitioners and leaders from across the country, and one-of a kind networking opportunities. JAMS is a proud Amigo sponsor of this event.

Featured Programs:
Fending Off Mass Arbitration: Preventive and Responsive Defense Strategies

Friday, March 10, 2023 | 11:00 AM - 12:15 PM MST
Mass arbitration is a new tactic of plaintiffs' firms: File hundreds or thousands of arbitration demands against a company simultaneously in hopes of leveraging the prospect of arbitration fees to force a settlement. Massive fees, unfavorable processes for mass arbitration filings, and a judiciary that has been largely unreceptive to companies' challenges to such filings have emboldened the plaintiffs' bar. Indeed, threats of initiating mass arbitration filings alone have extracted eight- and nine-figure settlements from some companies.


This panel will discuss the development of this phenomenon following U.S. Supreme Court precedent blessing arbitration clauses and class action waivers in consumer and employment agreements, best practices for efficiently managing mass arbitrations, recent court challenges to mass arbitration filings, and how companies can revise their arbitration provisions to mitigate the risks of mass arbitration.


Featured JAMS Speaker: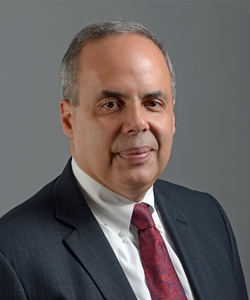 Administrative Law
Appellate
Business/Commercial
Construction
Employment
Entertainment and Sports
Estates/Probate/Trusts
Family Law
Franchise
Governmental Public Agency
Health Care
Insurance
International & Cross-Border
Personal Injury/Torts
Professional Liability
Real Property
Special Master/Discovery Referee