ARBinBRIEF Season 3 Kick-off - Unique Unicorns: In-House Counsel as Arbitrators
JAMS is a proud supporting organization of ARBinBRIEF Season 3 Kick-off event titled "Unique Unicorns: In-House Counsel as Arbitrators." JAMS neutral,
Laura C. Abrahamson, Esq., FCIArb
will be joining this panel to discuss her perspective as former in-house counsel and now as an international arbitrator. The event will spotlight the rare presence of in-house women arbitrators within the arbitration community in a 45 minute recorded conversation, followed by a 15 minute Q&A. It will explore how in-house counsel are appointed as arbitrators, the skills and experience they bring to the table, and how they manage the dual roles of in-house counsel and arbitrator.
ARBinBRIEF is an initiative that provides a practical, concise, video guide on handpicked arbitration-related topics and features a diverse pool of female arbitrators. In 2022, ARBinBRIEF was recognized for its work by being shortlisted for the Global Arbitration Review Pledge Award. Season 3 of ARBinBRIEF is supported by the ERA Pledge and the Lagos Chamber of Commerce International Arbitration Centre (LACIAC).
Moderator:
Elizabeth Hincapié, Head of Legal, Toshiba Railway Europe
Speakers:
Laura C. Abrahamson, Esq., FCIArb, International Arbitrator and Mediator, JAMS
Lara Hammond, Senior Legal Counsel, Abu Dhabi National Oil Company
Ketevan Meskhishvili, Legal Counsel, Georgian Energy Development Fund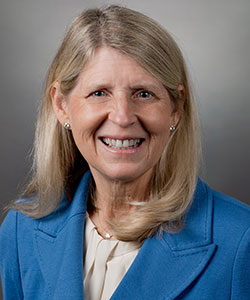 Accounting Finance
Antitrust Competition Law
Business Commercial
Business Commercial
Class Action and Mass Tort
Construction
Employment
Energy Utility
Engineering and Construction
Entertainment and Sports
Environmental Law
Governmental Public Agency
Insurance
International & Cross-Border
Personal Injury Torts
Securities