As 2023 transitions from the disruptive pandemic years to a "new normal," uncertainty about future workplaces abounds. Is hybrid work for desk-based employees and others here to stay? Will fears of recession lead to layoffs beyond Big Tech and Financial Services? Is the use of artificial intelligence about to transform the workplace, beyond recruiting and hiring, in ways we don't yet foresee? While employees and employers alike must cope with uncertainty and rapid change one thing is certain: psychological factors and emotional reactions will influence the creation, litigation and resolution of workplace disputes.
This program will address in a clear and pragmatic way key employment law issues at the intersection of law and psychology. A wide array of claims, including harassment, discrimination, retaliation and failure to accommodate, are profoundly impacted by the range of emotions that motivate employees and employers. This program brings together a representative of the Equal Employment Opportunity Commission, prominent practitioners from the employee rights and management bars, in-house counsel, and psychiatrists and psychologists to address the creation and litigation of today's employment law claims. They will identify key legal issues and ways in which psychological factors influence the employees, managers and employers engaged in conflict. Speakers will transcend jargon, identify practical ways of working together, and describe effective strategies to avoid, pursue and resolve litigation.
Additionally, this program will address the role of neurodiverse individuals in the workplace and the laws that impact their recruitment, hiring, training and accommodation. Studies reveal that this is not an issue that impacts a narrow segment of the workplace. Nor is diversity, equity and inclusion limited to people of color, race, gender, age, ethnicity, sexual orientation, and physical disability.
Our legal and psychiatric experts will also consider the ethical and professional responsibilities of attorneys and mental health professionals when not only forensic mental health professionals but treating therapists are involved in employment litigation. They will discuss psychological testing of employees, mental examinations, and the ethical and professional limits on discovery of mental health information in litigation.
What You Will Learn
After completing this program, participants will be able to:
Understand the EEOC's, plaintiffs and defense bar's perspective on the latest employment law claims and the role of mental health professionals in litigation
Recognize the extent and importance of neurodiversity in the workplace
Identify the steps employers should promptly consider regarding the recruitment, hiring, training and accommodation of neurodiverse workers, as well as manager training
Identify the ethical issues that arise from the use of psychiatrists, psychologists and psychological testing in the evaluation of employees and in employment litigation
Featured JAMS Neutral: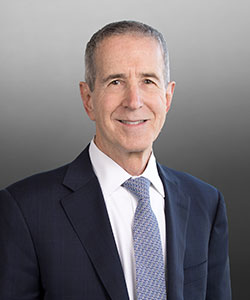 Business & Commercial
Employment Law
Federal Law
Health Care
Higher Education & Title IX