All In-house lawyers need to ask a variety of questions when handling litigation:
Should the company seek to resolve the claim or litigate through trial? What are the costs?
What role do your internal stakeholders play, including business leaders, executives and even the Board?
How do you get internal buy-in and facilitate trust in an ADR process?
How do you select the right counsel and the right neutral?
What types of ADR could benefit your case?
How has ADR changed as a result of our new organizational reality post-COVID?
Join JAMS and the Association of Corporate Counsel Northeast chapter for a 1-hour webinar discussing the current best practices in ADR and the evolving landscape of dispute resolution. JAMS neutral, Steven M. Bauer, Esq., FCIArb, and in-house Counsel will offer tips and insights.
Featured Speakers:
Steven M. Bauer, Esq., FCIArb, Mediator, Arbitrator and Referee/Special Master, JAMS
Nick Caezza, Associate General Counsel, Butterfly Network
Krista Green Pratt, Chief Employment Counsel, Biogen Inc.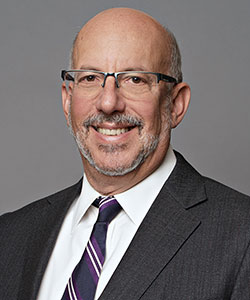 Business & Commercial
Cybersecurity & Privacy
Intellectual Property
International & Cross-Border
Life Sciences
Special Master Discovery Referee