Please join JAMS and the Women in the Profession section of the Atlanta Bar Association for our fourth annual Mediation Week CLE program. This year's theme, "Mediation: Successes, Challenges, Trends and the Next Generation," seeks to recognize the past, present and future of mediation. To that end, this year's CLE program will focus on the inspirational stories of female practitioners who have helped position Atlanta as a premier venue for international disputes.

Monday, October 12, 2015
Atlanta Women in ADR: Positioning Atlanta as a Premier Venue for Resolving International Disputes
12:00 - 1:15 p.m.
JAMS Speakers: Joan C. Grafstein, Esq. and Meghan Koransky
This program will be moderated by CK Hoffler, a partner with Edmond, Lindsay & Hoffler. Ms. Hoffler will be joined by Laura Ashby (Miller & Martin), Magaly Cobian (Atlanta Center for International Arbitration and Mediation), Joan Grafstein (JAMS), Meghan Koransky (JAMS), and Rebecca Lunceford (Arnall Golden & Gregory LLC).

This year's program will be hosted by the Atlanta Center for International Arbitration and Mediation, a state-of-the-art center dedicated exclusively to hosting international arbitration hearings and mediations in Atlanta. The Center is housed in the new $82.5 million Georgia State University College of Law building.
Location:
Georgia State University School of Law
85 Park Place NE
Atlanta, GA 30303
RSVP to mkoransky@jamsadr.com
Register Now!For more information on JAMS Mediation Week, visit
www.jamsadr.com/mediationweek2015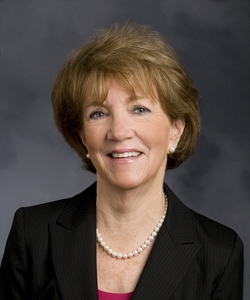 Appellate
Business Commercial
Civil Rights
Class Action and Mass Tort
Construction Defect
Education Schools
Employment
Health Care
Insurance
Intellectual Property
Personal Injury Torts
Professional Liability
Real Property
Securities
Training Teaching