Join JAMS as we highlight the Section of Dispute Resolution of the ABA's 2015 Mediation Week. This year's theme is "Mediation: Successes, Challenges, Trends and the Next Generation: Looking to the past, present and future." We will be hosting a variety of complimentary events in all of our local resolution centers and nationwide.

Thursday, October 15, 2015

Mediation Ethics
8:00 - 9:00 a.m.
1.0 Hour Ethics MCLE Credit
Speakers: Hon. Irma E. Gonzalez (Ret.) and Hon. Robert E. May (Ret.)
This interactive program uses hypothetical scenarios, model bar association guidelines and case law to highlight the issues that arise in mediations. Included in the program will be discussions on ethical duties of attorneys and mediators, representing related parties in negotiation, confidentiality in mediation, and ethical issues arising out of settlement agreements. The course is suitable for lawyers representing clients as well as lawyers who conduct court-connected or private mediations.
Location:
JAMS San Diego Resolution Center
401 B St.
Suite 2100
San Diego, CA 92101
RSVP to Jean-Luc Renault
at jrenault@jamsadr.com
For more information on JAMS Mediation Week, visit
www.jamsadr.com/mediationweek2015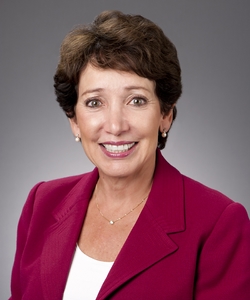 Business Commercial
Civil Rights
Class Action and Mass Tort
Employment
Environmental
Federal
Higher Education & Title IX
Intellectual Property
Maritime Admiralty