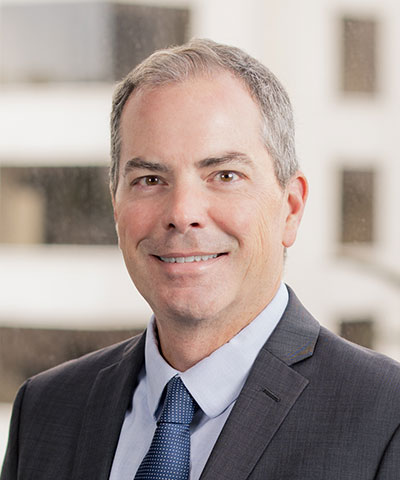 Nate Brooks
Executive Vice President, Chief Financial Officer
Nate Brooks oversees the JAMS finance department and works closely with the organization's senior management team on long-term financial planning and growth strategy.
Brooks has more than two decades of experience working in a broad array of businesses in financial and operational roles. He has worked with both public and private companies, overseeing multibillion-dollar budgets, implementing new financial systems and driving efficient growth. His career has spanned various industries, including financial services, telecommunications and real estate, where he has been instrumental in several successful business expansions, from building and launching new business lines to growth through mergers and acquisitions to leading substantial organic growth efforts.
Prior to his role with JAMS, Brooks served as CFO of PeopleSpace, an interior office space solutions provider. He oversaw 250% growth in topline revenue through a merger and organic growth during his tenure with the company. He also previously served as president, financial services with the telecommunications company Mobilitie, where he played a crucial role in substantially growing the business, building the company's financial services segment. Brooks also worked as the director of finance, strategy and operations for Clearwire, where he was responsible for all financial planning for a multibillion-dollar budget as the company built out its 4G cellular network. During his time with Clearwire, he launched a new business segment while successfully implementing a new financial IT system.
Brooks is a certified public accountant and received his B.S. in accounting from Salisbury University's Perdue School of Business. He lives in Southern California with his wife and two children.
For further information, please contact:
KRISTINE SNYDER
JAMS Senior Public Relations & Content Manager
+1 949-224-4614 (Direct Dial)