25th National Forum on Wage & Hour Claims and Class Actions
Presented By: American Conference Institute
September 29, 2015 | 8:00 AM
Spotlight on JAMS Speaker: Hon. Philip M. Pro (Ret.)
Topic: Views From the Bench: What Works and What Doesn't in Their Courtrooms, Why Employers Succeed in Wage & Hour Litigation, Novel Trial and Case Management Strategies, Examples of Bad Lawyering, Judicial Perspectives on Class Certification, and More
American Conference Institute's 25th National Forum on Wage & Hour Claims and Class Action will provide you with comprehensive updates on:
The latest priorities of the DOL Wage & Hour Division, federal and state enforcement initiatives, avoiding the DOL spotlight and responding to targeted government investigations, audits, litigation and settlement.
The latest developments and nuances in class certification, obtaining decertification, managing hybrid claims, and defending against FLSA collective actions and state law actions (including California claims under PAGA).
Joint employer liability under the wage-and-hour laws; California law nuances; and defeating joint employment allegations early in employment litigation.
Off-the-clock claims involving the use of smartphones/mobile devices outside of scheduled hours, the continuous work day, working remotely and alternative working arrangements.
Federal and state wage payment requirements relating to deductions from employee paychecks, docking pay of salaried employees, payroll debit card usage and employee expense reimbursements; and tips and strategies for managing and defending these claims.
Independent contractor misclassification and improper labeling of exempt/non-exempt employees; and preparing for imminent FLSA white-collar exemption regulations.
Arbitration on the wage & hour front: tips, strategies and best practices for arbitrating wage and hour cases given the changing legal landscape, and guidance for employers considering mandatory arbitration agreements with class, collection action and PAGA waivers.
The latest claims arising from miscalculation of regular rate and pay of overtime, minimum and prevailing wage violations, improper tip and "service charge" practices and paid sick leave law violations.
Overcoming individual and class action settlement hurdles and unique ethical considerations in collective and class action wage and hour settlements.
The role of an economic expert in measuring and demonstrating damages in wage and hour class actions.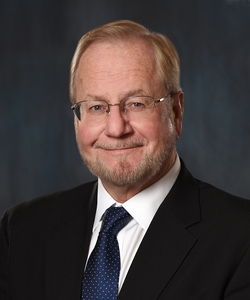 Business/Commercial
Class Action/Mass Tort
Employment
Entertainment and Sports
Federal Law
Intellectual Property
International & Cross-Border
Life Sciences
Personal Injury/Torts
Product Liability
Real Property
Securities