Private Commercial Mediation Conclave
Sponsored By: Singapore International Mediation Centre
February 20, 2015

Mediation is yet to be embraced by the corporate-legal community in India. There is a need to expand knowledge and build awareness on the benefits of mediation in the resolution of commercial disputes. This Conclave is a platform which will create an understanding of a new and dynamic way to resolve legal disputes with renowned international and national experts in mediation. The first one of its kind, this unique, path-breaking event will enable our legal community to learn, discuss and interact with each other and pioneers of mediation from India and the United States on mediation as an effective and significant form of dispute resolution.

The target-audience for this Conclave are top law firms in the region, corporate houses and litigators who will be able to transform the dispute resolution landscape of the country by building a culture of mediation into their dispute resolution practice.
Spotlight on JAMS Speakers: Bruce Edwards, Mediator, JAMS International; (Hon.) Rebecca Westerfield (Retd.), Mediator, JAMS International
10.20 am | Session 1: MAKING THE MEDIATION BREAKTHROUGH
Personal stories shared by internationally acclaimed mediators on:
How they made a breakthrough for mediation in the United States
The effectiveness of mediation in handling commercial disputes
How mediation could impact the commercial world in India
10.40 am | Session 2: "MEDIATION ROLE PLAY"


Mediation is best illustrated though role plays. Through a mediation role play excerpt, participants will have a chance to witness how the Mediator uses the process of mediation to help parties understand their interests, communicate with each other and negotiate a settlement.
Response to the role play on what the mediator did, techniques used, how the lawyers and the parties respond to the process and the important role a lawyer plays in the process.
12.15 pm | Session 3: MEDIATION 101 – A TOOL KIT FOR PRACTICING LAWYERS
When does mediation work and when it does not - a checklist to identify mediatable and non-mediatable cases? : Importance of timing in mediation
How to bring your client and/or the other party to mediation – Is there a difference in approach when there is no agreement to mediate?
How do you go about finding the right mediator for your dispute?
How to effectively represent your client in mediation?
Location:
The Oberoi, Bangalore
37-39, Mahatma Gandhi Rd, Sampangi Rama Nagar
Bangalore, Karnataka 560001 India
For more details, please visit the Private Commercial Mediation website.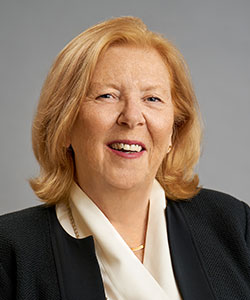 Accounting/Finance
Banking
Business/Commercial
Civil Rights
Class Action/Mass Tort
Cybersecurity & Privacy
Employment
Entertainment and Sports
Environmental
Estates/Probate/Trusts
Federal Law
Financial Markets
Franchise
Governmental/Public Agency
Health Care
Insurance
International & Cross-Border
Life Sciences
Personal Injury/Torts
Professional Liability
Real Property
Securities