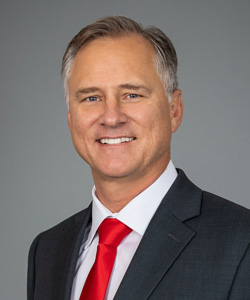 William Zauner
Senior Vice President, Chief Information Officer
William Zauner, an expert in resolving business problems using technology, has more than two decades of information systems experience. He is highly skilled in negotiating contracts, managing staff, solving accounting challenges and budgeting for future IT expansion.
Zauner is credited with the design, implementation and management of JAMS' superior technical capabilities. He provides vision and leadership for developing and implementing innovative business solutions that create value. He has a reputation for moving IT with the business and moving the business with IT.
Zauner received his B.A. in management information systems from California State University, Fullerton.
For further information, please contact:
KRISTINE SNYDER
JAMS Senior Public Relations & Content Manager
+1 949-224-4614 (Direct Dial)