Presented by: Contract Solutions
Spotlight on JAMS Presenters: Alexander ''Lex'' Brainerd, Esq. and Lawrence R. Mills, Esq.
December 18, 2013 | 9:00- 10:30 AM
Topic: Improving Mediation Practices and Results – Applying the Principles to Complex Negotiations
Mediation is a widely used neutral facilitated negotiation process which is now an accepted stage of nearly every claim resolution process and litigated case. Yet the considerable advantages of resolution of issues, disputes and claims through mediation are often not realized because of the failure of counsel and the parties who orchestrate the necessary conditions for a mediated settlement. Two experienced JAMS mediators share their thoughts on the best practices in mediation to achieve favorable results. Parties can also use these mediation and neutral facilitation negotiation techniques to resolve disputes with clients and other contracting entities before claims or litigation arise.
Learning Objectives:
Strategies for preparing for a successful mediation or facilitated negotiation;
Considerations in selecting a client representative and mediator;
Principles of effective negotiation in mediation;
How to use the mediator or a neutral to avoid impasse; and
The top 10 barriers to negotiated resolution and how to overcome them.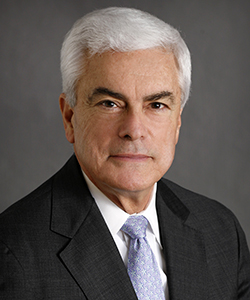 Business/Commercial
Construction Defect
Engineering (Mechanical)
Federal Law
Intellectual Property
International & Cross-Border
Professional Liability
Telecommunications
Business/Commercial
Construction
Employment
Environmental
Financial Markets
Governmental Public Agency
Insurance
Intellectual Property
Professional Liability
Real Property
Securities