2014 Annual HNBA Convention
Sponsored by: Hispanic National Bar Association
September 10-13, 2014
Spotlight on JAMS Speaker: Hon. Ricardo M. Urbina (Ret.)
Topic: Secrets Of Success For A Rewarding And Fulfilling Career In The U.S. Judiciary
September 11, 2014 | 3:15 pm - 4:30 pm
The panel of experienced and successful jurists will lead an exchange of ideas and commentary on life as a judge. Included in the discourse between the panelists and audience are how to handle particular issues, some sensitive, that judges encounter in their life on the bench. The presentation will also include discussion on current efforts to build a national network of Latino judges.
Spotlight on JAMS Speaker: Hon. Ariel E. Belen (Ret.)
Topic: How to Handle Difficult Litigants: A Judicial Perspective
September 12, 2014 | 1:45 pm - 3:00 pm
This panel is focused on the experience of judges in handling litigants who present challenges to the effective operation of the courtroom. The panel, comprised of seasoned members of the judiciary, will provide tips on handling difficult litigants. The panel will consider such issues as when to issue sanctions, how to maintain order in the courtroom, and lessons learned.
Location:
Renaissance Washington, DC Downtown Hotel
999 Ninth St NW
Washington, DC 20001

To register, please visit the
2014 Annual HNBA Convention's registration page.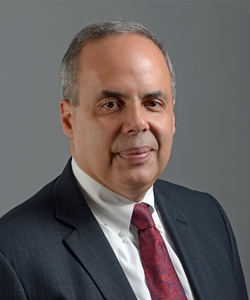 Administrative Law
Appellate
Business/Commercial
Construction
Employment
Entertainment and Sports
Estates/Probate/Trusts
Family Law
Franchise
Governmental Public Agency
Health Care
Insurance
International & Cross-Border
Personal Injury/Torts
Professional Liability
Real Property
Special Master/Discovery Referee