2nd Annual Western Regional CLE Program on Class Actions and Mass Torts
Sponsored by: ABA
June 19, 2015 | 11:30 AM - 7:00 PM

This half-day program will present four panels on hot topics in class action and mass tort litigation, including class action ethics, potential revisions to FRCP 23, expert witnesses in securities class actions, and food labeling class actions. The panelists include federal judges, plaintiffs' and defense lawyers, academics, experts, and private mediators. The program begins with a sponsored lunch and will be followed by a sponsored networking cocktail reception.
June 19, 2015 | 4:15 - 5:15 PM
Spotlight on JAMS Speaker: Cathy Yanni
Topic: CA Food Class Actions & Advertising Litigation

All Natural, Ingredient Labeling and Health Claims, Oh My—Recent Developments in
California Food Labeling Class Actions
Food labeling class actions are one of the hottest litigation trends. But courts have been inconsistent in their evaluation of this menu offering, particularly with respect to federal preemption, FDA deference, health claim substantiation, ascertainability of class members, class certification, and merits issues. Come listen to experts in the field discuss hot topics in California food class actions and advertising litigation.
Location:
Bar Association of San Francisco
301 Battery St
San Francisco, CA 94111-3236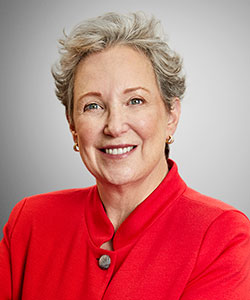 Business/Commercial
Civil Rights
Class Action/MDL/Mass Tort
Cybersecurity & Privacy
Employment
Health Care
Insurance
Intellectual Property
Life Sciences
Personal Injury/Torts
Pharmaceuticals/Mass Tort
Product Liability
Special Master