JAMS Inland Empire Mediation Week Civility CLE Program and Reception
Sponsored by: Riverside Barristers, the Asian Pacific American Lawyers of the Inland Empire, and JAMS
October 16, 2014 | 5:30 PM - 6:30 PM
Spotlight on JAMS Speaker: Hon. John Kennedy (Ret.)
1 hour of Ethics CLE Credit
You're invited to join a conversation about why civility in the law is not just possible, but essential, at this interactive program. The complimentary program will be geared toward young attorneys and established practitioners who serve as mentors to provide a useful framework for practicing civility in the law. The discussion will include professionalism guidelines, related court decisions, and real-life anecdotes about civility—or a lack thereof—in the legal profession.
Hon. John Kennedy (Ret.)
, a full-time neutral with JAMS and retired San Bernardino County Superior Court judge, will lead the discussion.
Immediately following the program, you're invited to stay for a
craft beer-tasting reception
where you're free to network, sample hors d'oeuvres and local brews, and most of all, enjoy some civility with your colleagues in a relaxed and comfortable setting!
Space is limited—please
RSVP by Friday, Oct. 10
to Jean-Luc Renault at 714-937-8249 or via e-mail at
jrenault@jamsadr.com
.
Location:
JAMS Inland Empire Resolution Center
3800 Concours St.
Empire Tower IV, Suite 320
Ontario, CA 91764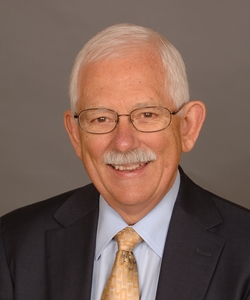 Accounting/Finance
Business/Commercial
Class Action/Mass Tort
Construction Defect
Employment
Environmental
Family Law
Health Care
Insurance
Personal Injury/Torts
Professional Liability
Real Property