ABA Section of Litigation Life Sciences Legal Summit
Sponsored by: ABA Section of Litigation
February 27, 2014
Topic: Best Practices in Coordinating Mass Tort Litigation
Spotlight in JAMS Panelist: Catherine A. Yanni, Esq.
February 27, 2014 | 11:00 AM - 12:00 PM
This panel of federal and state court judges, an experienced mediator/ discovery referee, and representatives of both sides of the bar will discuss their experiences and best practices in handling key discovery, settlement, and litigation of coordinated and pattern drug and device mass tort litigation.
Location:
Genentech Bldg. #31
1633 Grandview Drive
San Francisco, CA
For further details and to register, please visit the Life Sciences Legal Summit Registration page.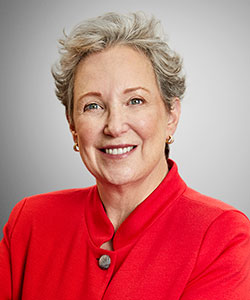 Business/Commercial
Civil Rights
Class Action/MDL/Mass Tort
Cybersecurity & Privacy
Employment
Health Care
Insurance
Intellectual Property
Life Sciences
Personal Injury/Torts
Pharmaceuticals/Mass Tort
Product Liability