MCLE Compliance Countdown 2013
Presented by: Alameda County Bar Association
December 6, 2013 | 8:30 AM - 5:00 PM
4:15-5:15 PM
Spotlight on JAMS Speaker: Hon. James Ware (Ret.)
Topic: Eliminating Bias in Negotiation

Judge James Ware (Ret.) will share with attorneys how, when, where and why bias develops, as well as how to identify bias in others and within themselves. This program explores how bias can affect attorneys and clients during negation, and how awareness can build trust and rapport in the process.
1 hour of elimination of bias MCLE credit will be provided.
Location:
Oakland Professional Development Center
CSU Hayward, Trans Pacific Center
1000 Broadway
Ste. 109
Oakland, CA

Please click here for event details and to register.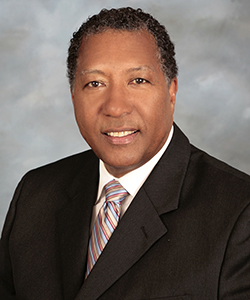 Business/Commercial
Civil Rights
Class Action/Mass Tort
Construction
Cybersecurity & Privacy
Employment
Environmental
Federal Judge
Higher Education & Title IX
Insurance
Intellectual Property
International & Cross-Border
Life Sciences
Personal Injury
Professional Liability
Securities
Special Master/Discovery Referee