Advanced Commercial Mediation Training
Sponsored by: New York City Bar
March 3, 10, and 11, 2014 | 9:00 AM - 5:00 PM
Spotlight on JAMS Speakers: Dina R. Jansenson, Esq. and Hon. Kathleen A. Roberts (Ret.)
Using a combination of lecture, interactive exercises and role-plays, you will learn the skills needed to mediate in the New York Supreme Court Commercial Division or on your own. Topics will include: pre-mediation processes; specialized techniques for dealing with distributive/money issues; how to perform risk assessment; how to conduct a difficult conversation with the parties/counsel; the use of evaluative techniques; impasse breaking techniques; the use of term sheets/settlement agreements; and ethical issues.
Location:
New York City Bar
42 West 44th Street
New York, NY 10036
For further details and to register, please visit the New York City Bar website's event page.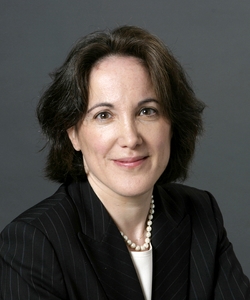 Business/Commercial
Employment
Family Law
International & Cross-Border
Business/Commercial
Employment
Environmental
Federal Judge
Financial Markets
Franchise
Governmental/Public Agency
Health Care
Higher Education & Title IX
Insurance
Intellectual Property
International & Cross-Border
Personal Injury/Torts
Securities