Advanced Commercial Mediation Training (3 Days)
Sponsored By: New York City Bar
June 2, 2015 | 9:00 AM - 5:00 PM
June 4, 2015 | 9:00 AM - 5:00 PM
June 5, 2015 | 9:00 AM - 5:00 PM

Spotlight on JAMS Speakers: Dina Jansenson, Esq.; Hon Kathleen Roberts (Ret.)
If you've been trained in mediation and want to specialize in commercial cases, don't miss this invaluable course. Using a combination of lecture, interactive exercises and role-plays, you will learn the skills needed to mediate in the New York Supreme Court Commercial Division or on your own. Topics will include: pre-mediation processes; techniques for dealing with distributive/money issues; how to perform risk assessment; how to conduct a difficult conversation with the parties/counsel; the use of evaluative techniques; impasse breaking techniques; the use of term sheets/settlement agreements; and ethical issues. This course does not guarantee you acceptance onto the Commercial Division panel.
Location:
New York City Bar Center for CLE
42 West 44th Street
New York, NY, 10036
For an agenda or to register, please visit the Advanced Commercial Mediation Training event page.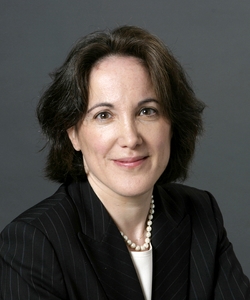 Business/Commercial
Employment
Family Law
International & Cross-Border
Business/Commercial
Employment
Environmental
Federal Judge
Financial Markets
Franchise
Governmental/Public Agency
Health Care
Higher Education & Title IX
Insurance
Intellectual Property
International & Cross-Border
Personal Injury/Torts
Securities
Special Master/Discovery Referee