American Bar Association Mid-Year Meeting in San Diego
Presented by the American Bar Association

JAMS Speaker: Hon. Irma E. Gonzalez (Ret.) will be speaking at the following two sessions.
Date | Time: February 5, 2016 | 11:45 AM - 1:15 PM
Location: Ballroom E, 2nd Level, Seaport Tower, Manchester Grand Hyatt
Topic: Demystifying Diversity in the Judicial System: A Candid Conversation with Judges Across the Country
This program, co-sponsored by the ABA Young Lawyers Diversity Team and the ABA Judicial Division, will discuss the topic of judicial diversity with a panel of sitting and retired judges. Co-panelists include Judge Sunshine Sykes of the Riverside County Superior Court, Judge David Rubin from the San Diego Superior Court, and Judge Jacqueline Nguyen of the United States Court of Appeals, 9th Circuit.

Date | Time: February 5, 2016 | 2:00 PM - 4:00 PM
Location: Ballroom G, 2nd Level, Seaport Tower, Manchester Grand Hyatt
Topic: Why GOOD Guys - Guys Overcoming Obstacles to Diversity - Are So Important
The program will begin with a presentation of recent research by Joan C. Williams, Distinguished Professor of Law and Hastings Foundation Chair at University of California, Hastings College of the Law. She will present a new approach that details how individuals can interrupt bias in real time, in simple low-key ways -- and how organizations can do so. Her presentation will be followed by a panel discussion featuring the following experts:
Alan Bryan, Senior Associate General Counsel of Legal Operations-Outside Counsel Management for WalMart Stores, Inc.
Bill Sailer, Senior Vice President and Legal Counsel for Qualcomm
Tom Sager, Partner at Ballard Spahr and former General Counsel of DuPont
The program will engage men in the advancement of women lawyers - a key factor required in order for true progress to be made. Women lawyers are encouraged to bring one or more male lawyers (current and former clients or colleagues) who have mentored, sponsored, or otherwise supported their careers.
ABA Commission on Women in the Profession
February 4 - 7, 2016
Location:
Manchester Grand Hyatt
1 Market Pl
San Diego, CA 92101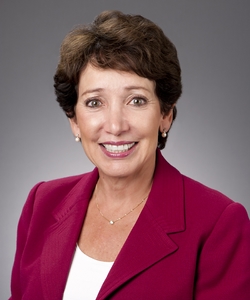 Business Commercial
Civil Rights
Class Action and Mass Tort
Employment
Environmental
Federal
Higher Education & Title IX
Intellectual Property
Maritime Admiralty